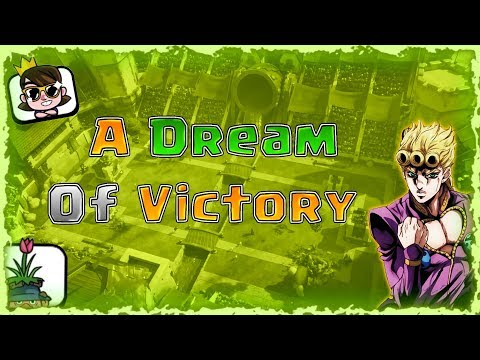 Impossible Clutch! Miner Challenge| Divesh98
Subscribe to me: https://goo.gl/WPSA57
Witch Uprising! | https://youtu.be/0vWruzwozYM
Beginner's Guide Series : https://www.youtube.com/playlist?list=PLjB1Zs5hWKCOSU4uSmeXUhQ2M81hT5rgz
Hey all. Sorry I've been inactive for this long. I've been dealing with a lot in my personal life as well as been putting up with some technical difficulties so things have been pretty slow. Spent some extra time on making the nice fun edit at the start to make up for the hasty unscripted commentary. I'm a bit out of practice rn with unscripted commentary so bare with me please.
Android – https://goo.gl/rg7gpc
IOS – https://goo.gl/koHZyw
~~~~~~~~~~~ How To Submit A Clip ~~~~~~~~~~~~
1) Record the moment with a screen recorder of your choice. If you are using an Android device then use AZ Screen Recorder or Game Screen Recorder (apps may/may not be available in the app store depending on your location)
2) Record the moments while giving me extra time to work with, ie, record a few extra seconds before and after the moment so I can have more options while editing the video if I am using it.
3) the clip to your channels as an UNLISTED video and then either Tweet the link to me while tagging me on Twitter OR send the video link via Discord. Read on for my various social media contacts
NOTE : I am not able to reward you if I use something that you submit to me. If you send something to me to be used then you agree that you allow me to use the clip without any compensation. In the future if things are looking up for me I may be able to reward a few people for their clips if I do use them but I doubt that would be possible anytime soon so until then I will be unable to compensate you.
Thanking you in advance for your cooperation!
~~~~~~~~~~My Social Media Contacts ~~~~~~~~~~
Discord: Divesh98 #8631
Twitter: Divesh_98
Instagram: diveshyt
~~~~~~~~~~ Like Reading? ~~~~~~~~~~
If you like reading guides like my own and those you may find on online websites then be sure to check out my partners at Clash Royalepedia for many interesting and fun discussions. Who knows, maybe you might find your next favorite deck while browsing their page!
Clash Royalepedia:
https://www.clashroyalepedia.com/Clas…
I'm also working with Stats Royale to publish all of my written guides around decks I would have featured on my channel here for you guys to enjoy. Here's a list of all the guides that I have posted there already:
1) Mega-Miner-Prince Control!
http://statsroyale.com/guides/59e5133…
2) The Masked Shovel Control Deck + Guide
http://statsroyale.com/guides/5a06539…
3) The ULTIMATE Miner-MK-Loon Bait Deck Guide!
http://statsroyale.com/guides/5a353bd…
4) Anti-Meta Miner Control!
http://statsroyale.com/guides/5a66792d2497e5223e3b1692
5) Three Crown Golem Ghost Deck + Guide
https://statsroyale.com/guides/5a9fd1e4807e6451b540c237
6) Miner Ram Control Deck w/Zappies + Guide!
https://statsroyale.com/guides/5aa9c4c59c2e501a71666b72
7) Steps to SUCCESS with 3.1 Xbow Cycle
https://statsroyale.com/guides/5b479a6322c92d4e4b73b454
8) Off Meta + OP Giant Witch Deck! Pro Approves!, https://statsroyale.com/guides/5b590e287455313ab6745103
9) This Deck Is So BROKEN! My Favorite Ladder Deck! 4600+ Trophies, https://statsroyale.com/guides/5b6c759322c92d130730fe83
~~~~~~~~~~~~~~ FREE STUFF! ~~~~~~~~~~~~~~
If you are interested in FREE channel Banners & Logos then contact Rhine on Facebook and you can discuss the details with him at :
https://www.facebook.com/RhineJaved
~~~~~~~~~~ Credits ~~~~~~~~~~
Credit to Mixtures Music for some of the music used during the making of this video
If you've enjoyed this video or you felt that watching it has benefited you in anyway then don't forget to Subscribe for more awesome Clash Royale content!