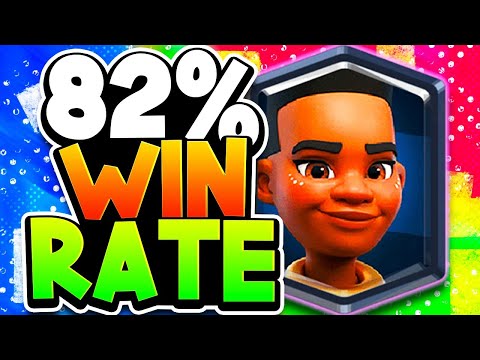 New Mega Knight Ram Rider Deck | Clash Royale
Subscribe to Me: https://goo.gl/qFh722
Watch, Ultimate Troll Deck, https://bit.ly/34npsYV
Clash Royale's pro tips series continues on CWA Clash Royale! Today we'll take a look at the hottest new deck in the game, Mega Knight Ram Rider with poison! It's a VERY effective deck and super fun to play. We'll see if our guest can continue his win streak using it in today's video. Enjoy!!
*Shownotes*
►►Sniper Twitter – https://bit.ly/31qRKzt
►►Sniper Stats/Profile –
*Join my discord community!*
►►https://discordapp.com/invite/cwamobilegaming
►►SECOND CHANNEL (Raid Shadow Legends)-
http://bit.ly/36Z4kY6
I'm Proud to be a community partner with Bren Chong!
►► Instagram – https://goo.gl/jEcVu1
►► Twitter – https://goo.gl/c1u5V8
►►Check out my player profile: https://goo.gl/Ve4J1S
►►Top deck text guides: https://goo.gl/NJzUuG
►►Leave a voicemail for the channel and you might appear in my next video! Send me a voice memo to: clashwithashhotline@gmail.com
►►DECK LINK►► Ash wants to share a Clash Royale deck: https://link.clashroyale.com/deck/en?deck=26000055;26000051;26000037;26000042;28000009;26000046;28000015;28000017&id=VPU8G
Like the channel? Consider becoming a Patreon! Check it out here:
►►https://goo.gl/nh2VUM
THANK YOU to my tier 3 PATREONS!! LOVE YOU ALL!
– Cyclomium
– Noah McDiarmid
– Cameron Stutts
– KeaGirl Gaming
– Jake Haln
– MEC
– 007Goofy
Social Media-
►►Twitter – @CWA
►►Instagram – Clash_With_Ash
►►Facebook – Clash With Ash Official
Business Email – cwa@aftershockmediagroup.com