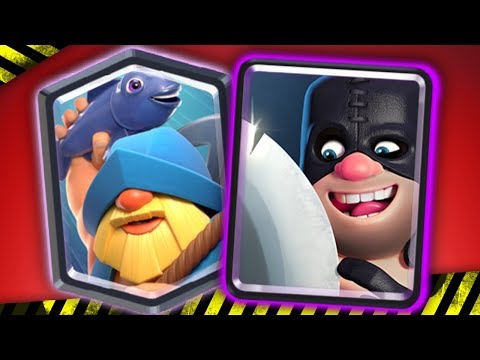 Emergency Balance Changes | CWA Mobile Gaming
Subscribe to Me: https://goo.gl/qFh722
Watch, Fisherman Log Bait Deck, http://bit.ly/2k46sdw
Supercell unleashed another surprise emergency balance change update this morning. Today we'll talk about the new executioner buff and fisherman nerf. We'll also talk about the new habit of emergency balancing cards and whether it's a good or bad move by Supercell. Enjoy!
#ClashRoyale #Emergency #Update
*Join my discord community!*
►►https://discordapp.com/invite/cwamobilegaming
I stream LIVE on Caffeine 5 days a week here:
►►http://bit.ly/2InCfPJ
I'm Proud to be a community partner with Bren Chong!
►► Instagram – https://goo.gl/jEcVu1
►► Twitter – https://goo.gl/c1u5V8
►►Check out my player profile: https://goo.gl/Ve4J1S
►►Top deck text guides: https://goo.gl/NJzUuG
►►DECK LINK►►
Like the channel? Consider becoming a Patreon! Check it out here:
►►https://goo.gl/nh2VUM
THANK YOU to my tier 3 PATREONS!! LOVE YOU ALL!
– Noah McDiarmid
– Austin Hoover
– Mark Figueroa
– Richard Parnell
– Tyler Skinner
Social Media-
►►Twitter – @CWA
►►Instagram – Clash_With_Ash
►►Facebook – Clash With Ash Official
Business Email – cwa@aftershockmediagroup.com