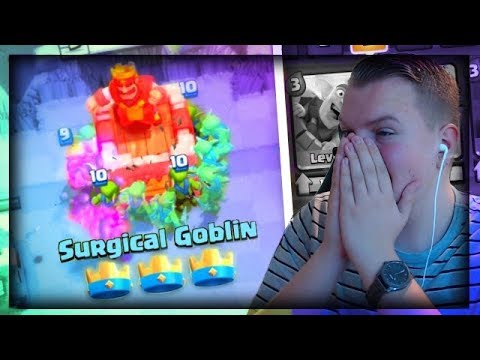 in today's episode I will be playing with a crazy 3 Crown Mirror Goblin Barrel Clone Deck! I will use it in a Grand Challenge! Hopefully you guys enjoy a episode like this as well but please let me know what you think about this episode in the comment section down below! I hope to see you in one of my next videos and thanks for all the love and the support guys!
Japanese Deck Creator: https://www.youtube.com/user/matatabiraider
Twitter ► @SurgicalGoblin
Instagram ► @SurgicalGoblin
Twitch ► SurgicalGoblin
Business E-Mail ► SurgicalGoblinBusiness@gmail.com
My real name is Frank, I am from The Netherlands and I am currently 17 years old. I am a Competitive Player, playing for Team Queso. I am trying to bring out either educational or funny content!