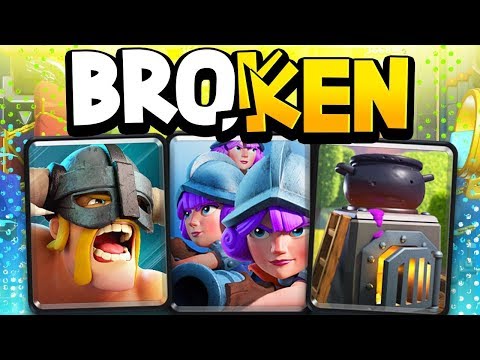 Please balance these 10 cards! | CWA Mobile Gaming
Subscribe to Me: https://goo.gl/qFh722
Watch, Sub vs Pro, http://bit.ly/2ZNLK1k
Clash Royale balance update is RIGHT around the corner. Let me sneak in my top 10 cards that need balance in the game. What do you think? What balance change do you MOST want to see? Let me know in the comments below. Thanks for watching!
#ClashRoyale #BalanceIsComing #BrokenCards
*Join my discord community!*
►►https://discordapp.com/invite/cwamobilegaming
I stream LIVE on Facebook 5 days a week here:
►►https://goo.gl/g9pQTC
*Watch More*
►►Supercell Bans 100 Pros – https://goo.gl/Cvh3M8
►►Sub vs Pro Returns! – https://goo.gl/jTu2Ku
►►Best 20 Win CRL Deck – https://goo.gl/HgHhWp
►►6.8 Elixir Deck 12 win!- https://goo.gl/dSZd68
I'm Proud to be a community partner with Bren Chong!
►► Instagram – https://goo.gl/jEcVu1
►► Twitter – https://goo.gl/c1u5V8
►►Check out my player profile: https://goo.gl/Ve4J1S
►►Top deck text guides: https://goo.gl/NJzUuG
Like the channel? Consider becoming a Patreon! Check it out here:
►►https://goo.gl/nh2VUM
THANK YOU to my tier 3 PATREONS!! LOVE YOU ALL!
– Noah McDiarmid
– Austin Hoover
– Mark Figueroa
– Richard Parnell
– Tyler Skinner
Social Media-
►►Twitter – @CWA
►►Instagram – Clash_With_Ash
►►Facebook – Clash With Ash Official
Business Email – clashwithash@getader.com