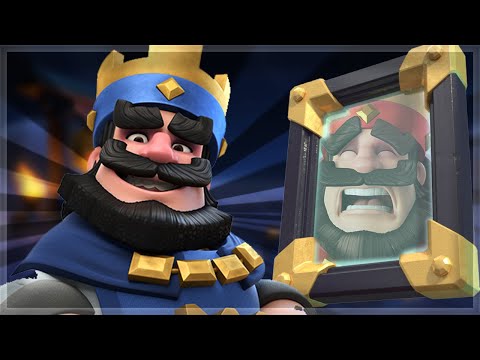 Easy strategy for mirror challenge tips and strategy. Don't play the first card, memorize what's in your deck and compartmentalize what you can and can't counter and go from there. Reserve all counters and don't play them wrecklessly. If they have bait, don't use your log for anything but their bait cards. If they have a tank, ONLY play your tank killing card when they deploy the tank.
Code OJ
CR ► https://link.clashroyale.com/en?supportcreator?code=oj
BS ► https://link.brawlstars.com/supportcreator/en?code=oj
Channels
Streaming ► https://www.youtube.com/channel/UCbfwKVaFIfVDyVDndGrTKTg
Juicy News ► https://www.youtube.com/channel/UC4rD2NGH3LxRNeF6VCDLeiQ
—————————————————————————–
SPONSORS
OnePlus ► http://oneplus.ws/TribeN10
GFUEL ► Get 10% off GFUEL with code 'OJ' at checkout: https://gfuel.ly/38etral
Incase ► Enjoy 20% off from Incase by using code TRIBE20: https://trb.gg/incase
Incase designs an ecosystem of bags and accessories that provide the best possible mobility and experience to keep your ideas protected.
STATS
Starlist ► https://starli.st
Deck Shop ► https://www.deckshop.pro
Royale API ► https://royaleapi.com/
MERCH (affiliate link)
Baby OJ Pop Socket ► https://amzn.to/2LrH7Ds
SOCIALS
Subscribe ► YT http://bit.ly/ojsub
Twitter ► http://twitter.com/orangejuice
Instagram ► https://www.instagram.com/ojeveryday
Facebook ► https://www.facebook.com/orangejuicegaming
Twitch ► https://www.twitch.tv/orangejuice
DISCORD
Clash Royale ► https://discord.gg/oj
Brawl Stars ► https://discord.gg/bs
General ► https://discord.gg/ojg
TRIBE
Twitter ▶ https://twitter.com/tribegaming
Discord ▶ https://discord.gg/tribegaming
YouTube ▶ https://youtube.com/tribegaming
Instagram ▶ https://instagram.com/tribegaming
#ojgaming #supercellpartner